How to Capture User Data Such As Contact Details
Step 1: Go to My Courses and click on "Edit Course Settings"

Step 2: Click on "Yes" for Email and any other field you need under the "Security and Tracking" tab.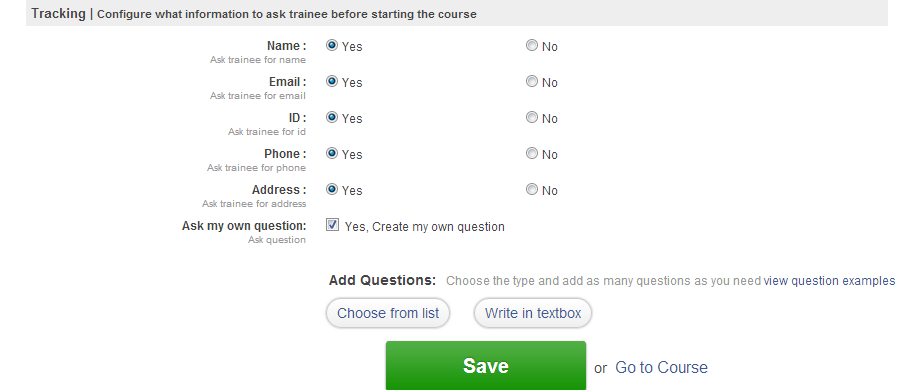 Step 3: Finally, Save your Course Settings.
Related Articles:

Learner Management
How to use group join codes for self-enrollment
How to Share a Course With Learners
Was this information helpful?
Thank you Your feedback helps us to continually improve our content.