How to Capture Information From Learners Using Custom Questions
ProProfs allows you to capture any information about a course taker. You can do this by asking questions such as name, email, ID or your own custom questions, that a user must answer to start the course. These questions allow you to track learners who take your course.
Step 1: Go to My Courses.


Step 2: Click on "Edit Settings".


Step 3: Select "Security and Tracking" and Click on "Yes" in the fields in which you want to track your learners.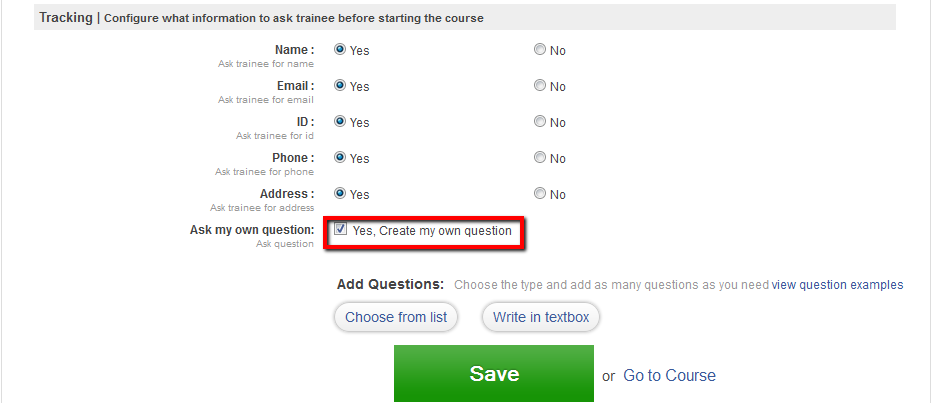 Step 4: To add custom questions, select the 'Yes, create my own question', and choose from two given options: "choose from list" or "write in text".
Step 5: Finally, Save your Course Settings.
Related Articles:

How to Tell Learners to Find and Take a Course
How do I send a course to learners?
How do I assign courses to only select learners?
Was this information helpful?
Thank you Your feedback helps us to continually improve our content.