How do I create, customize and brand a course certificate?
Step 1: Go to My Courses and click "Edit Settings"


Step 2: Under General Settings, check 'Customize what students see at the end of course'.


Step 3: Further, check 'Show Certificate' & click on 'Customize certificate'.


Step 4: Upload your custom cetificate with your own logo & colors.


Step 5: Check "Show custom message' and add a message, which you want to appear on the completion certificate.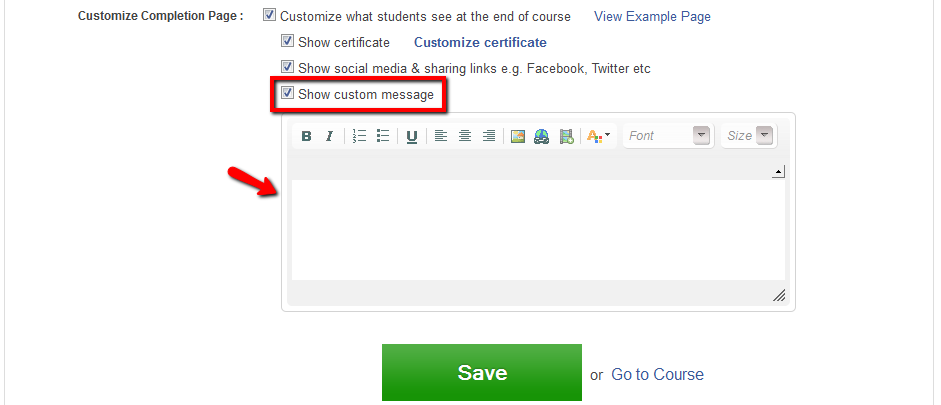 Step 6: Click 'Save' & you are Done.