How to Embed a Course on Blogger or Blogspot
Step 1: Get the embed code for the course you want to embed.

Step 2: Click on "Edit Html"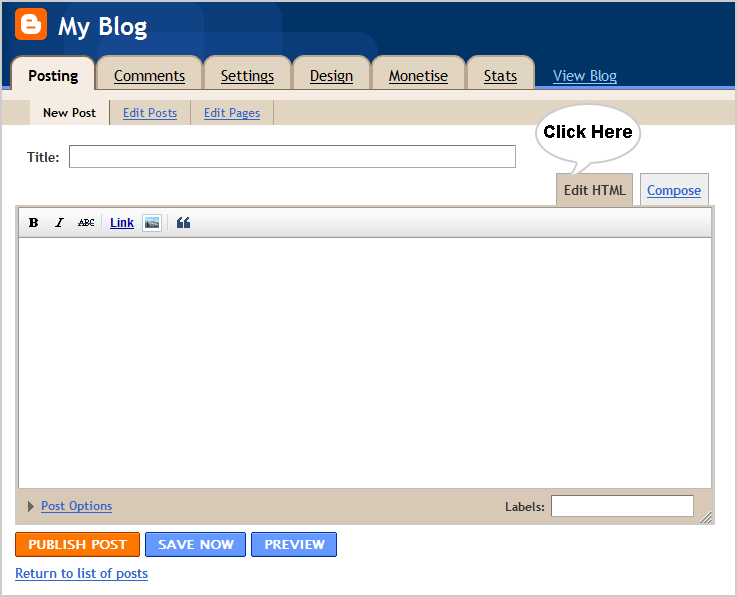 Step 3: Paste the Embed Code.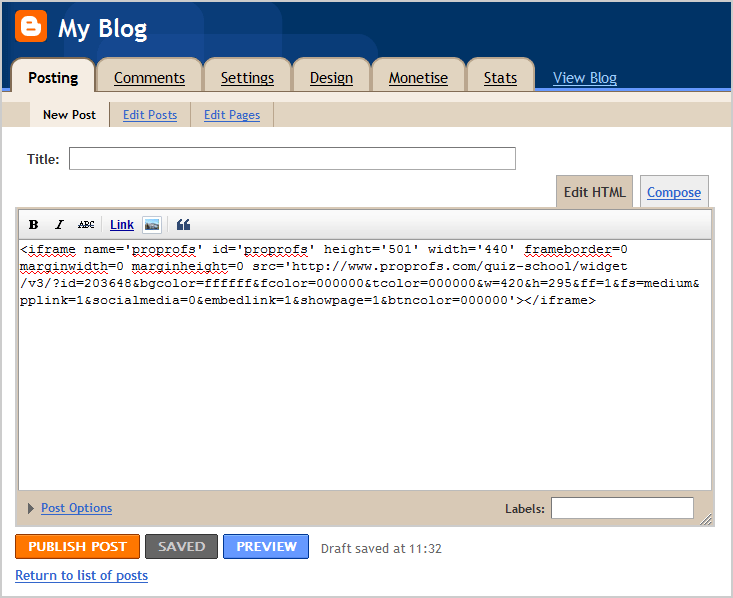 Step 4: Click on "Publish Post" and the course will be available in your blog.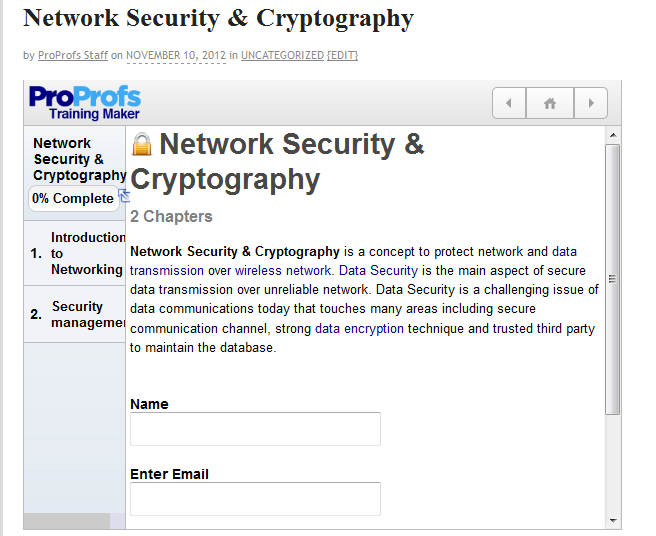 Related Articles:

How do I embed the course on WordPress?
How to embed my course on Facebook
How to embed YouTube videos in my course
Was this information helpful?
Thank you Your feedback helps us to continually improve our content.