How do I embed a course on blogger or blogspot?
Step 1: Get the embed code for the course you want to embed.

Step 2: Click on "Edit Html"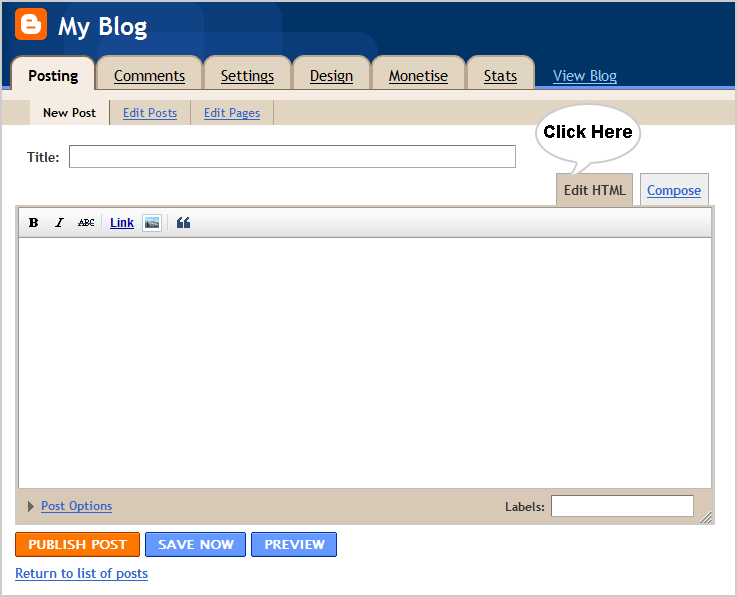 Step 3: Paste the Embed Code.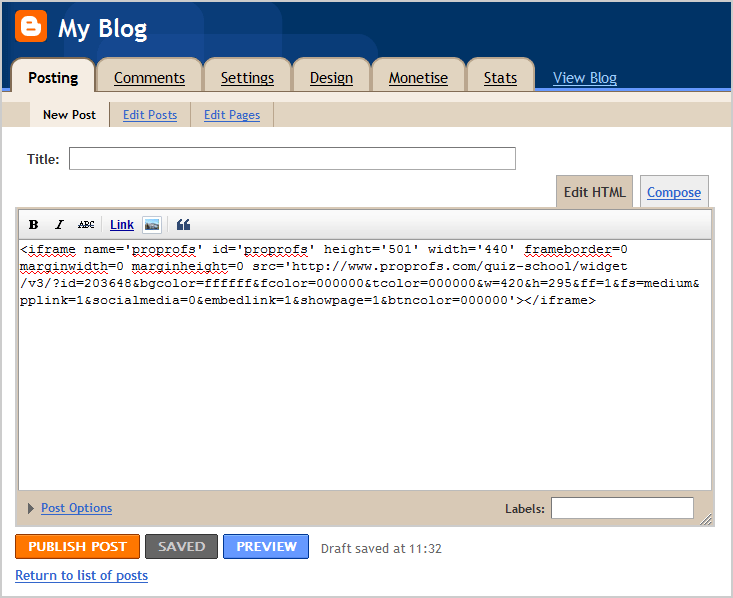 Step 4: Click on "Publish Post" and the course will be available in your blog.