How to Ensure Learners Spend Certain Minimum Time in Taking My Course
As a course instructor, you can prevent learners from skipping important sections of your course by setting a minimum page activity time on course pages, videos etc, before they proceed to the next page.

Benefits:
Ensure your learners don't skip the vital contents in your course

Meet your course compliance requirements

Improve the quality of learning

Read to learn more on how to ensure your videos get watched by learners and prevent skipping: Ensure learner attention by enforcing minimum time in a course

Follow the steps below to set minimum time for your course pages:

Step 1: On the "edit settings" page of your course, click on "Security and Tracking" tab.


Step 2: Click on box which says "Min. Time To Proceed" to select "Yes" and then click on "Manage Time".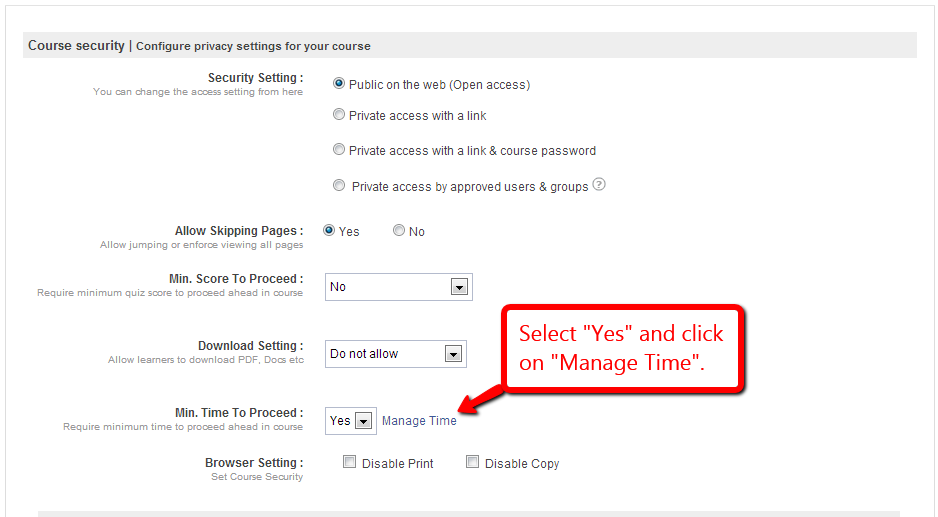 Step 3: Now set the time for your course pages, videos, quizzes and "Save" your settings.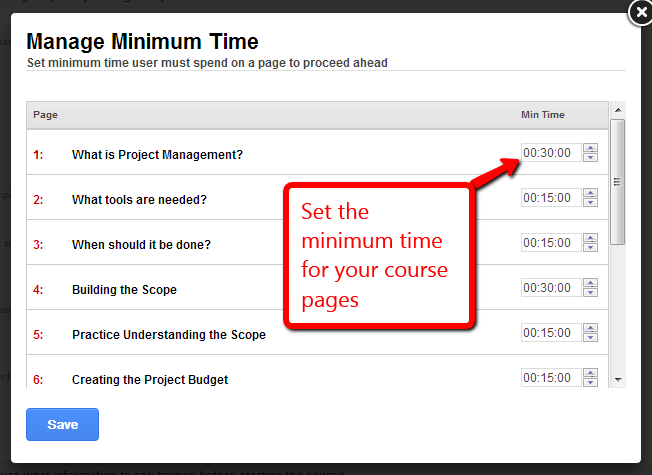 Related Articles:

How do I ensure learners understand my course and prevent skipping?
How to view time taken by learners on a course
How do I set up a learning path for my learners?
Was this information helpful?
Thank you Your feedback helps us to continually improve our content.