››

How to Prevent Learners From Skipping Course Chapters
How to Prevent Learners From Skipping Course Chapters
To ensure that your learners completely understand your course and there are no knowledge gaps , you can:
a) disable page skipping within the chapters of your course or
b) set the minimum score that learners must attain in a quiz to proceed to a new chapter.
Step 1. Go to My Courses and click on "Edit Settings".


Step 2. Under Security & Tracking tab, choose "No" option in "Allow Skipping Pages.


Step 3. To assign points to your quizzes, choose the "Selected quizzes only" option and click on Manage Score.


Step 4. Once you click on Manage Score,you can assign the minimum score that each learner must get in your quiz to move ahead in the course.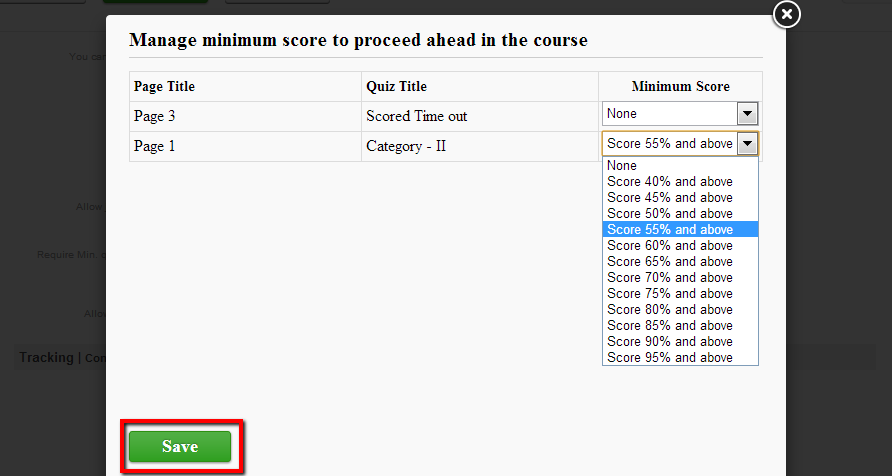 Related Articles:

How do I tell learners to find and take my course?
How do I brand my course?
How do I set up a learning path for my learners?