How to Add Downloadable Handouts to My Course
You can supplement learning by adding downloadable handouts and worksheets in your course. You learners can download these handouts and even study them offline.
The image below shows you an example of how your learners will be able to download the handouts in your course.



You can attach existing training materials (videos, PPTs, Excel sheets, PDFs etc) to course pages and chapters and allows learners to download these attachments. The following file types are supported:
Videos - .flv, .mp3, .mp4, .3gp, .avi, .f4v, .m4v, .mov, .mpg and .wmv
PowerPoint Presentation - .ppt, .pptx
Word Document - .doc, .docx
Excel - .xls, .xlsx, etc.
Images - .gif, .png, .jpg
Zip files
PDFs
Follow the steps below to learn how you can add downloadable handouts, after a page or chapter, in your course:
Step 1. On the "Manage Training" page click on "Download".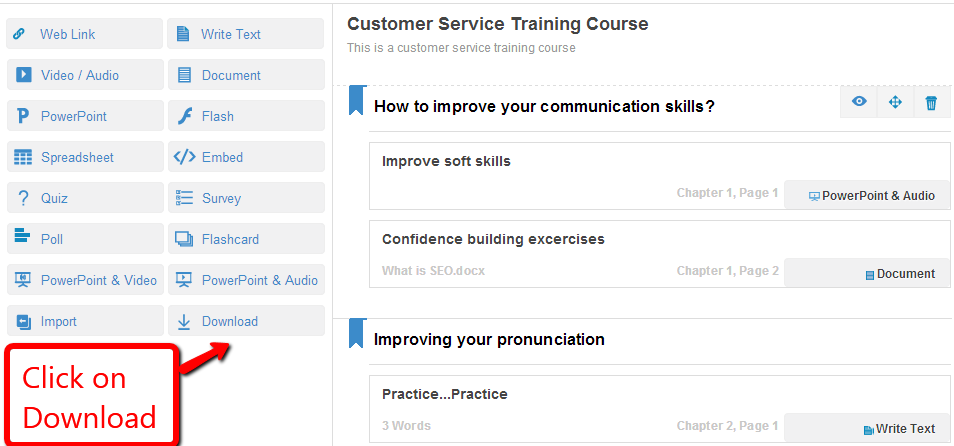 Step 2. Give a name to this page and click on "Add files"

Step 3. Give the handout a suitable name, click on "Save" and you're done.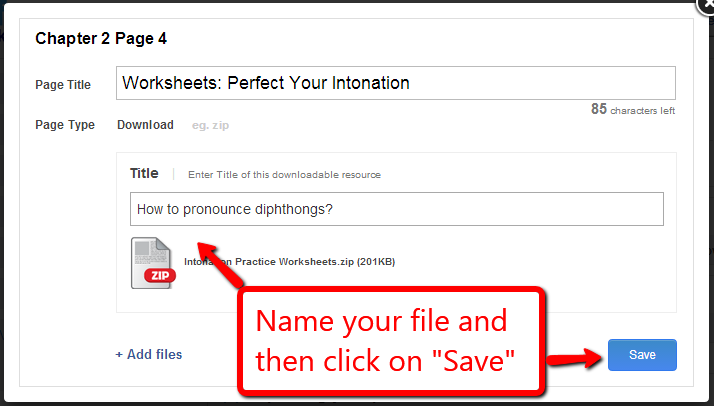 Related Articles:

How do I rename a course?
How to import my training courses from other eLearning tools to ProProfs
How do I create a compliance training certificate?