How to add rich text, images and videos to courses?
Step 1: Click on "Font" and select your preferred choice for the text.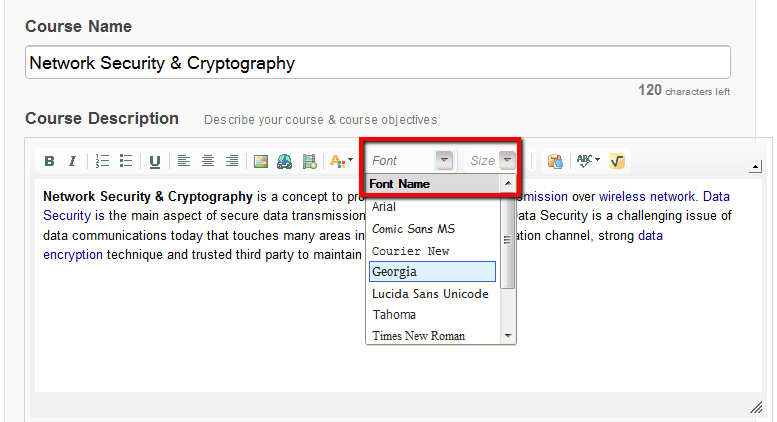 Step 2: Click in the "image icon" and upload images from the web or your computer.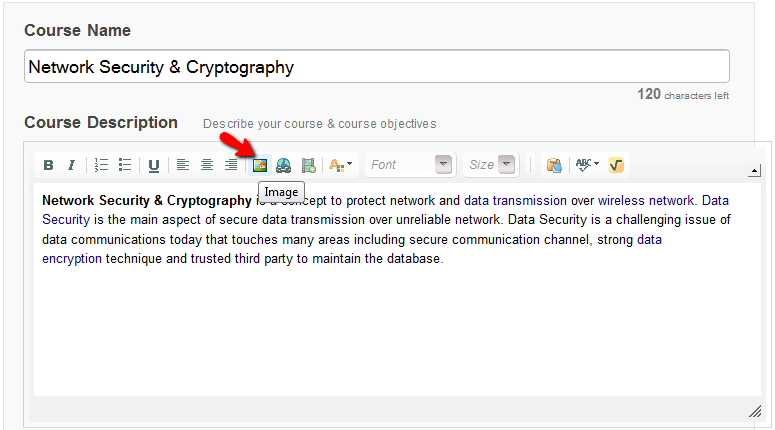 Step 3: Click on the "media icon" to embed videos from YouTube or other video sharing sites.