How to Assign a Minimum Score That Learners Must Attain to Complete My Course
Step 1. Go to "Edit Settings".
Step 2. Under "General Settings", in "Min. Score To Proceed" tab, choose the option "Select quizzes only".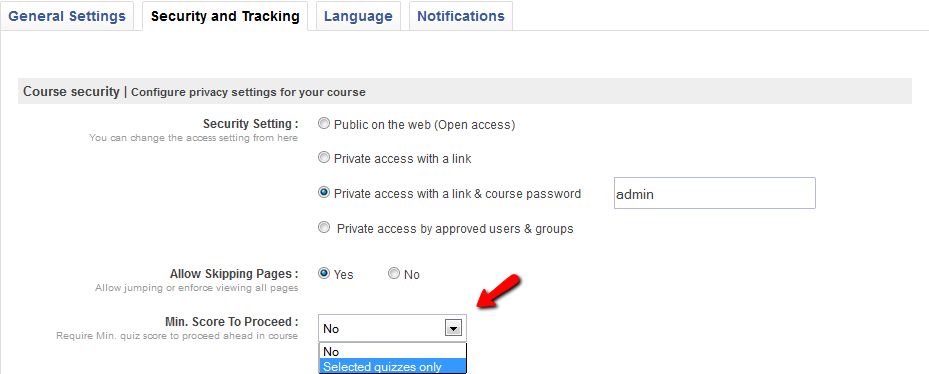 Step 3. After you choose the option, "Selected quizzes only", click on "Manage Score".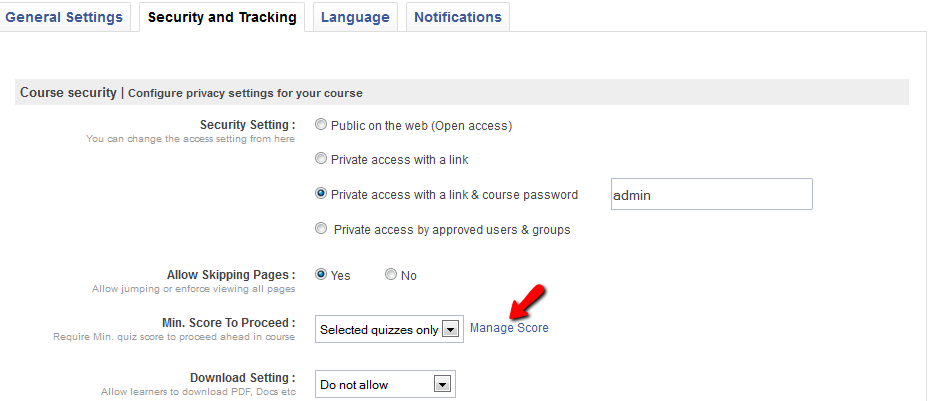 Step 4. On the "Manage Score" window, select the minimum score that learners need to attain in the tests/quizzes within your course in order to complete it.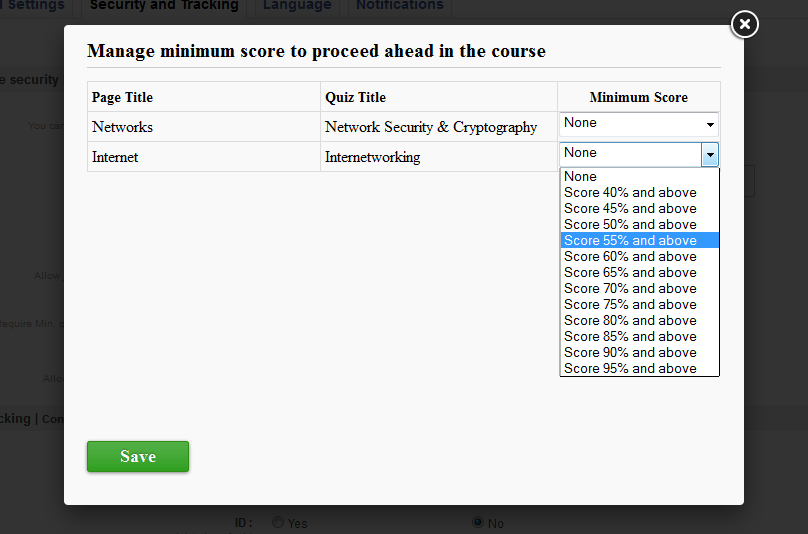 Related Articles:

How to embed a course on my website?
How to share a course folder?
How to create an online course
Was this information helpful?
Thank you Your feedback helps us to continually improve our content.