››

How to Use Group Join Codes for Self Enrollment
How to Use Group Join Codes for Self Enrollment
Instructors can save time and effort by using join codes to help learners easily self-register to one or many groups. The image below shows how learners will be shown a prompt for the join code at the time of self-registration.
Tip 1. With ProProfs you can assign group administrators to easily manage learner groups. Watch a video tutorial to understand users and groups better.

Tip 2. Instructors can allow learners to self-register to save time and effort. Alternately, they can also bulk upload users to groups and courses.
Learn how to edit/change group join codes by following the steps below.
Step 1. Go to "My Classroom" and click on Groups.



Step 2. Select a particular group and click on the Join code edit icon.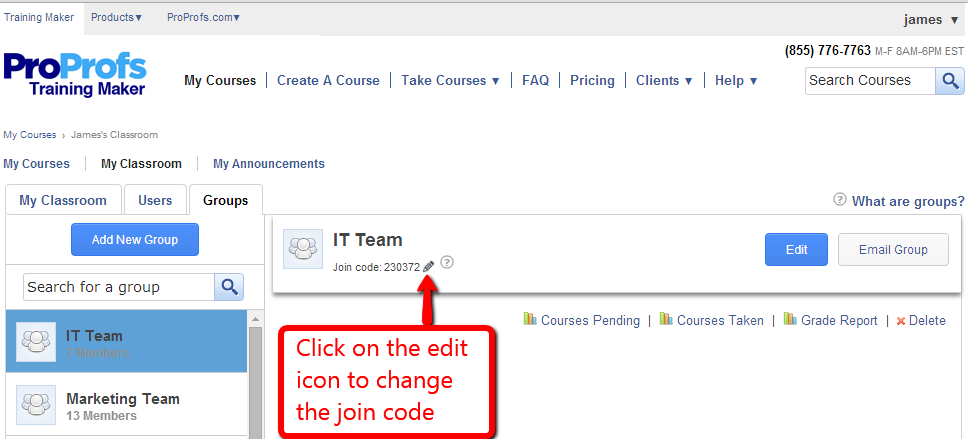 Step 3. Now change the Join code, click on Save and you're done!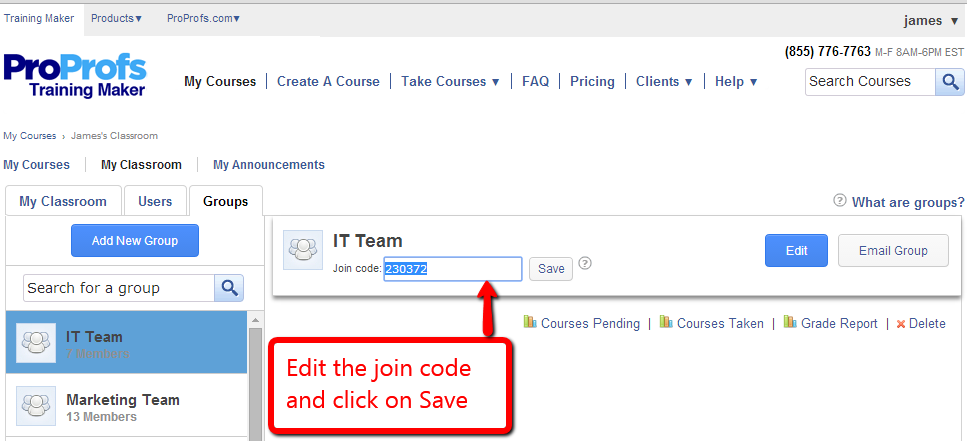 Related Articles:

How to Share my Classroom
How to upload bulk users details to classroom
What are the different roles and permissions possible?
Was this information helpful?
Thank you.Your feedback helps us to continually improve our content.